As the population is increasing, an increase in rubbish goes hand in hand. The management of which is super important. Rubbish removal in the favour of the environment is very important and so there are various methods to be made for rubbish removal in 2021.
Technology is playing a great role in each factor across the globe so why not here too for removing rubbish rapidly?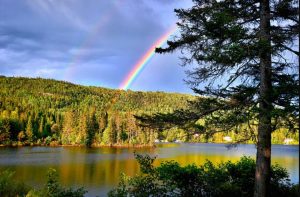 Computer technology will be used to manage rubbish removal more easily. Robots will be ensured to sort the waste making it quick and safe for people around. Chipped recycle bins will also be brought into consideration which will help to keep the record of the households that are carrying recycling of the rubbish collected. Various technologies like recycling food waste will also be tried to recover. Energy goals are a priority while doing so.
Green waste will be looked after effectively as well. Food wasting businesses will now be able to recycle waste food through the expansion in compost infrastructure near such business areas. These business areas usually include popular restaurants in cities like London or cafes where people come to eat food and eventually it becomes obvious for some food to be wasted by people.
The plastic waste is now going to be turned into resin. This process will emit very less amounts of greenhouse gas while making resin. This is on the topmost priority as it is the most beneficial method throughout.
Conversion of waste to energy will also be taken into equal consideration. Food waste will soon be treated onsite. Circular economy measures will also be done which means purchasing waste food's energy. Anaerobic dig estate will also be converted into activated carbon giving rise to the creation of energy.
WTE plants will also be looked after that generates electricity. Pressure WTE projects will be continued in 2021 as well. Growth in the recycling industry will highly benefit from this.
Collection of waste and further processing of it will be looked after through the proper requirements of the cities. Food waste is getting a lot of attention ever since and will be further taken more effectively.
Pre-sorted plastic waste will be taken care of before collecting the waste. Long-term supply agreements will also be made beforehand for avoiding any further confusion. The recycle bins will be made fully cleaned and packed so that no waste gets evaporated and is recycled thoroughly.
The packaging is going to change as more recyclable forms are going to come into consideration for packing rubbish. This is going to create divisions in waste. Like small boxes of cardboard, lightweight bottles, and many more such recyclable changes.
Thus many effective methods like upcycling are yet to come soon and to be continued in 2021. No issues while removing rubbish will be made. The environment will be taken proper care of and the implementation of methods will be extremely in favour of our ecosystem. Keeping in mind the environment it is also easy for the people and the best rubbish removal companies to follow such regulations. If you are planning to dispose of the wastes from your location, you can contact the environment agency approved rubbish removal company like Quick Wasters Waste Clearance in London.