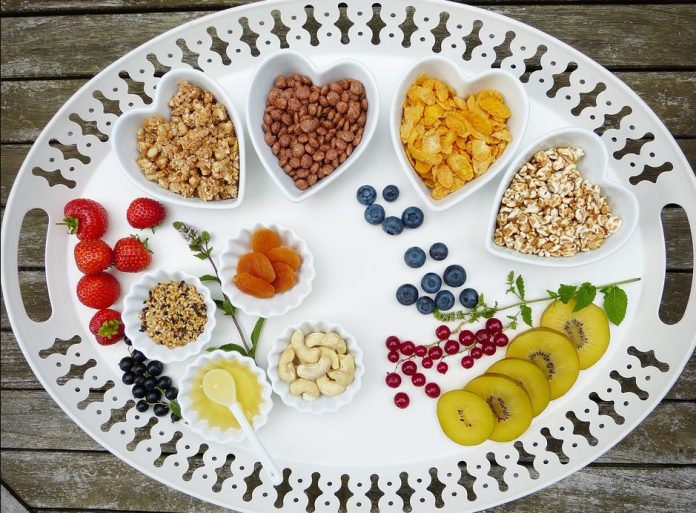 Food Companies in the UK is one of the main growing sectors which contributes majorly to the economy of the country. Food Manufacturing and the Beverages company is continuously evolving over the past years in the UK and the yearly revenues of these companies exceed more than 95 Billion GBP. In this blog, let's see about the top ten food companies in the UK which are listed below,
Top 10 Food Companies in the UK
1. Associated British Foods PLC
Address: Weston Centre, 10 Grosvenor Street, London, W1K 4QY
Contact: 0207 399 6500
Email: Through Contact Form
This company was started in the year 1935 initially as Food Investments Limited and later this company has grown dramatically as a broad food manufacturing company in the UK and became the Associated British Foods Limited Company in the year 1960. This company is now operating in more than 53 countries with more than 1,33,000 employees worldwide. This company has global manufacturing units all around the world and also provides international retailing services as well.
Address: Upton House, Hartlebury Trading Estate, Kidderminster, Worcestershire DY10 4JB
Contact: 01299 253131
Email: Via Contact Form
This is a global food manufacturing company that works with many restaurants, retailers, and manufacturers all around the world. They provide modern, innovative, and sustainable services in the food industry. This food company operates in different sectors like Retail, Food Services, B2B, and Manufacturing. This company is BRCS Food Safety Certified Company. Also, this company has many popular accreditations which makes it a quality one.
Address: Unit 1, Silkstone Court, Upper Cliffe Road, Dodworth Business Park South, Barnsley, S75 3SP
Contact: 0114 3599 311
Email: [email protected]
Approved Food is a company which has over 2000+ products all over the shops including big brand, ex-supermarket, cupboard fillers, department store products, etc. This company offers a wide range of drinks, food and other household items with huge discounts. The normal thing to note about this company is that you can save up to £60 for every monthly shopping when comparing to other brand products.
Address: London, UK
Email: Via Contact Form
Good Food Company is a family-run business. This company represents the many popular food brands including Organix, Santa Maria, Geeta's, and Discovery Foods. They also planning to sell the new upcoming brands in the UK like Wedel, My Motto, Maretti, and Tago. This company is the official online distributor of all the products which is sold on the web shop. They work in all kinds of food products like herbs, spices, gluten, and wheat-free food, and many more.
Address: Cobden Street, Pendleton, Salford, Greater Manchester . M6 6WF. UK
Contact: 0161 743 4100
Email: [email protected]
Glendale Foods was started in the year 1980. This company is now one of the leading providers of processed meat, snacks, and the protein foods like cooked sausages, meatballs, burgers, dumplings, cold snacks, and many more. This company mainly serves the travel industry, airlines, pubs, restaurants, wholesale and catering contracts, etc. This company has its own brands in the UK namely Yankee Brand and the Pudding Company.
6. The Little Big Food Company 
The Little Big Food Company is one of the UK's main distributors of chilled and frozen food which mainly includes meat-free foods, Pizza, and party foods. This company has partnered with a wide range of sectors right from the manufacturer, logistics to customers. This company was serving in this industry for more than 20 years now. Their customers include ASDA, Tesco, and many more.
Address: 5 Drum Mains park, Cumbernauld, Glasgow, G68 9LD
Contact: 0141 548 6989
Email: Can be contacted via Contact Form
The Fresh Food Company was started in the year 2008, but previously it was operating as a small sector. This was managed by Paul Thompson initially and he founded this company to scale it as a big food company in the UK. This company provides high-quality foods prepared by experienced chefs and also a wide range of gourmet meals. This company is serving all over UK and Scotland.
Weetabix Food Company was started in the year 1932 by Bennison Osbourne and Malcolm MacFarlane. They both started to produce a new revolutionary cereal. Later in the year 1936, this company was renamed Weetabix Limited. From then to till now, it's only all about the massive growth of the company in the food industry by offering a wide range of quality food products.
Address: Unit 7, Riverview Business Park, Riverview Road, Bromborough, Wirral, CH62 3RR
Contact: 0151 653 3335
Email: [email protected]
Smylies is a food and drink company that was started in the year 1840 in Ireland. This company was founded by James Smylie and Donald Smylie. This company is well known for specially cooked bacon. This company has later grown to have its distributions centers in Isle of Man, Liverpool, and Birmingham. J. Smylie and Sons Ltd was awarded as the agency status of Danish Bacon.
Address: Centrapark, Bessemer Road, Welwyn Garden City, Hertfordshire AL7 1HW
Contact: 01707 322332
Email: [email protected]
Grace Foods UK Ltd is a subsidiary of Grace Kennedy. This company has its headquarters in Kingston, Jamaica. This is a multinational company which involves in sales, marketing and manufacturing the products. This company is operating best products all over the UK and in Europe. They have also many other companies namely Enco Products, Chadha Oriental Foods, Funnybones Foodservice, etc.
The food and Beverages industry is the ever-growing and one of the highest-earning industries in the world market. Hope you have learned about some of the lead food companies in the UK from this blog.