Moving into a new home marks the beginning of a new chapter. It is an occasion filled with joy, anticipation, and dreams of making lasting memories. As friends or family, we often find ourselves wanting to commemorate this significant moment in the lives of our loved ones. Selecting a perfect housewarming gift can be a challenging task; it requires a blend of thoughtfulness, utility, and sentimentality. Here are five heartwarming housewarming gift ideas that will surely bring a smile to the faces of new homeowners.
5 Heartwarming Housewarming Gift Ideas
1. Personalised House Illustration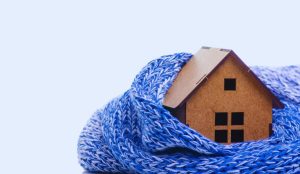 Why not capture the essence of the new home through art? Personalised house illustrations offer a unique way to preserve the memory of the house exactly as it stands at the start of this new journey. Local artists or online platforms allow you to submit a photo of the house, which is then transformed into a beautiful piece of art. Whether in watercolour, digital print, or pencil sketch, this personal touch ensures that the new homeowners have a keepsake of their fresh start.
2. Bespoke Garden Stones
A garden is a place of serenity and beauty. Bespoke garden stones, engraved with the family name or a special date, can be a wonderful addition to the new garden or entrance path. Made of durable materials like granite or slate, these stones not only serve as decorative pieces but also stand as a testament to the family's presence in the house. Each time they walk past it, they're reminded of their roots and the love of those who gifted it.
3. Personalised Keyrings
A new house brings with it a new set of keys. Make those keys special with personalised keyrings from Create Gift Love. Crafted from high-quality materials and tailored to include the homeowner's name, moving-in date, or even a small quote, these keyrings serve as a daily reminder of the warmth and love surrounding them. It's a functional gift imbued with sentiment, making it a perfect housewarming present.
4. Customised Welcome Mat
The entrance to a house speaks volumes about the warmth within. A customised welcome mat allows the homeowners to greet their guests in style. With a myriad of options available, you can choose a design that resonates with the personality of the homeowners – be it a witty quote, a simple 'Welcome Home', or even an elegant design with their initials. This mat will not only keep the house clean but also spread cheer right from the doorstep.
5. Handmade Recipe Book
Every home is filled with the aroma of favourite dishes and family recipes passed down through generations. A handmade recipe book, with a few of your favourite recipes to start with, can be a delightful gift. It becomes a living document of the family's culinary journey, filling up with new discoveries and age-old secrets. Pair it with some essential spices or a set of bespoke utensils, and you've got a gift that will find its way to the heart through the stomach.
Conclusion
Choosing a housewarming gift is more than just picking an item from the shelf. It's about sharing in the joy and dreams of new beginnings. These five gift ideas, steeped in love and thoughtfulness, ensure that your token of affection becomes an integral part of the new home and the memories created within its walls. So, the next time you're invited to a housewarming, remember it's not about how much you spend, but how much love and thought you pour into your gift.