In digital marketing, everyone wants high-quality backlinks. These days, one of the sad truths is that 90% of bloggers never get more than 100 visits a day from popular search engines. When you don't get a high amount of traffic, then you will not make more sales. So, how to resolve that? The easy answer is, that you should create a high-quality natural backlink.
What are Backlinks?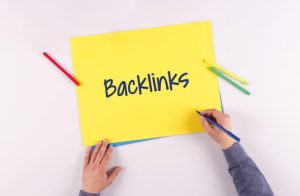 A backlink or inbound represents setting a link from your webpage to another webpage. Backlinks are one of the best trust signals to search engines. If your webpage receives backlinks, then the search engines are saying that there's some substance of value on your webpage. So, many people will link their website to another website, and they think their links get trusted by search engines.
Why Backlinks are Important?
Backlinks are considered to be niche by search engines. If many backlinks are indicating your website, then your blog pages get more weightage. Google has 200 ranking factors; however, backlinks are at the top of the SEO list.
How to Generate High-Quality Backlinks?
Below are the 7 effective ways to generate natural backlinks
Make Backlinks from Broken-Links
Create Useful Infographics
Use Testimonials
Pitch Journalists and Influencers
Get Interviewed
Spy on your Competitors
1. Make Backlinks from Broken-Links
It is a great tactic for getting high-quality backlinks. For example, you can find relevant websites on search engines, but if you click that site, sometimes it shows an annoying 404 error message. So how to fix that?
Once you find the broken links on the target site, then contact that site owner and report it. Nobody likes to set deadlinks on their websites. Because it gives a poor user experience. So, you could advise the site owner to replace broken links. Once the error is fixed, then the site owner is like to your website for getting a backlink.
You should start with these tips to find a relevant website,
Keywords + Links
Keywords + Resources
Keywords in URL: links
How to track the broken links?
Advice to the site owner in a friendly manner
Cascade them to find any broken links
Give alternative links that can replace the broken ones
2. Create Useful Infographics
Infographics are the best visual representation of data for targeting audiences from social sites. Infographics are easily identified by the audience and increase traffic to your website.
Everyone can easily understand your site information from the infographics. It transforms all information efficiently. Once you create a beautiful infographic and submit it from social sites, then your webpage gets ready for shining.
3. Use Testimonials
Generally, all business customers will like a great testimonial. Testimonials open doors for business customers to taste your business products. Your website testimonial can decide your place, business, and site link on top of your customer's digital space. If it is possible, then you can showcase your testimonial on your website besides your service list.
4. Pitch Journalists and Influencers
It is another great way to get the word about your website. You can pitch your site directly to journalists and influencers. These people look for juicy or newsworthy information to share on your website. If you face a hard time finding their contact emails, then you can use the tools like Anymail finder or Find emails.
5. Get Interviewed
These are the latest trending things nowadays. Something you can explore. If you are already a business owner of your site, then all kinds of customers can reach you naturally when you are given a topic to them. It helps to get additional backlinks in exchange for adding new value to your website visitors and your audience.
6. Spy on Your Competitors
From time to time, your competitors get high traffic via good backlinks for their websites. So, how to monitor their activities?
Utilize Google alerts to track your target competitors
Join their subscription letters
Follow them on social media sites
Wrapping Up
In this article, you learned some techniques for getting consistent traffic for your site. These techniques will not affect your sales and website. Moreover, it helps to get backlinks quickly.