Blogs are undoubtedly an integral part of any marketing strategy. But now, there's more useful knowledge about marketing being shared than before, so where can marketers look for the best marketing blogs to follow?
With that thought, here's an exhaustive list of marketing blogs that every marketer will find useful.
This powerhouse platform for competitive intelligence for internet marketing shares insights on various areas of marketing, like SEO, PPC, content marketing, social media, ecommerce, industry news, and research.
This distinguished blog covers all things associated with social media marketing, including advice and hacks on social media strategy, resources, productivity, industry news, and innovative technology.
This top ecommerce blog imparts valuable insights, news, and tips on how to sell online. It emphasizes ecommerce marketing and features occasional product update posts.
4. Content Marketing Institute
This brilliant blog is all about content marketing. The blog has a whole category dedicated to social media optimization to help businesses and brands that want to grow their social networks.
This resource aims to present content that will allow you to build more lasting and meaningful relationships and connect with your consumers across marketing, sales, customer service, apps, and analytics.
The blog presents daily news coverage includes industry trends, breaking stories, feature announcements, and product changes at popular platforms utilized by search engine marketers to reach consumers.
This marketing blog focuses on helping business owners, and marketers understand and leverage social media to their benefit. The resources keep its audience well-informed about the best marketing strategies.
8. HubSpot Marketing Blog
HubSpot is the leading inbound marketing and sales platform. Its inbound marketing software includes social media publishing and monitoring, SEO, website content management, blogging, email marketing, marketing automation, and reporting and analytics, all in one integrated platform.
The blog covers major topics of marketing, like SEO, PPC, analytics, social media, mobile marketing, video marketing, and more. It comes with an authoritative guide to search engine marketing (SEM) and search engine optimization (SEO), offering the latest news about search engines.
The WordStream Blog offers insights on topics including ecommerce strategy, paid search marketing, SEO, social media, content marketing, landing pages, and insights for agencies.
A digital doughnut is a resource packed with vital information for business leaders and marketers.
12. Search Engine Journal
This platform is dedicated to providing the latest news in search engine marketing, the best guides, and steps for the SEO and marketer community. The platform is known for promoting and publishing tactics, strategies, data, and tools for marketers.
13. LinkedIn Marketing Solutions Blog  
With countless posts on B2B marketing, content marketing, and B2B marketing influencers, it's safe to say LinkedIn has covered all aspects of B2B marketing.
14. Marketo Marketing Blog 
The resource covers a broad spectrum of marketing topics right from ABM to Testing and Optimization, with a plethora of marketing automation in between.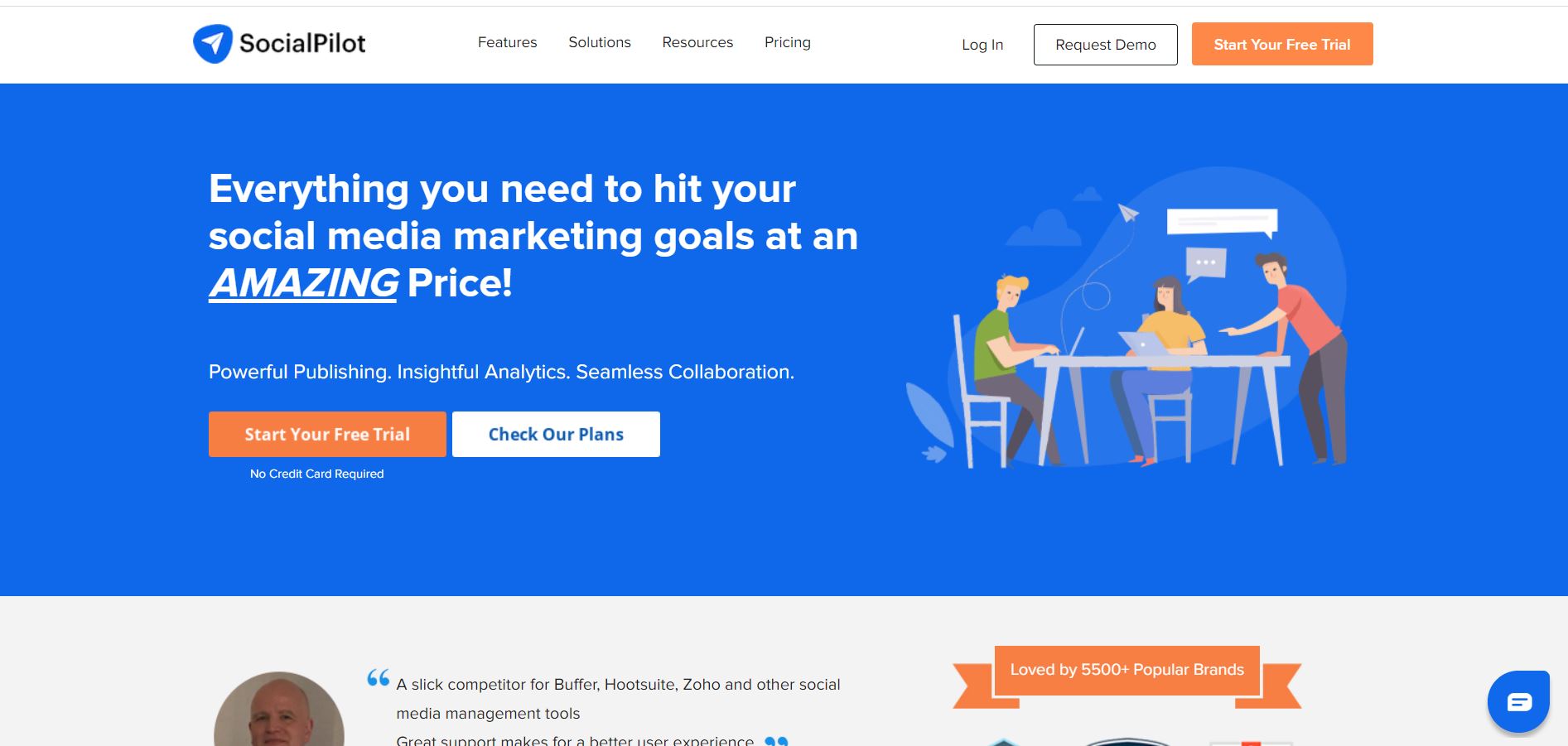 The blog comprises insightful tips, analytics, tricks, statistics, and strategies for social networking sites like Facebook, Twitter, LinkedIn, Pinterest, Instagram, Google+, and Tumblr.
It offers tips, strategies, and techniques for businesses to maintain higher search engine rankings. Founded by Brian Dean, a distinguished SEO expert, Backlinko provides next-level SEO training and link-building strategies.
It presents marketing ideas, tips, tricks, and guides for small businesses. Also comprises articles on topics such as small business advertising, marketing tools, online marketing, lead generation and conversion, and more.
Oktopost is a social media management platform for B2B marketers. It helps publish, measure, listen and engage on social media from one potent dashboard.
The platform prepares in-depth tutorials, case studies, and opinion write-ups from marketing practitioners and industry experts alike. Topics range from the competitor analysis, backlink checking, keyword research, content marketing, and keyword research.
This popular blog with millions of audiences each year serves as a hub for specific blogs (or categories) for marketing, sales, service, industry news, and trends.
The famous blog from Moz primarily focuses on SEO and presents content on analytics, marketing, software, inbound marketing, data, and technology.
The resource covers numerous digital marketing topics in their blog, right from design to lead generation to landing pages.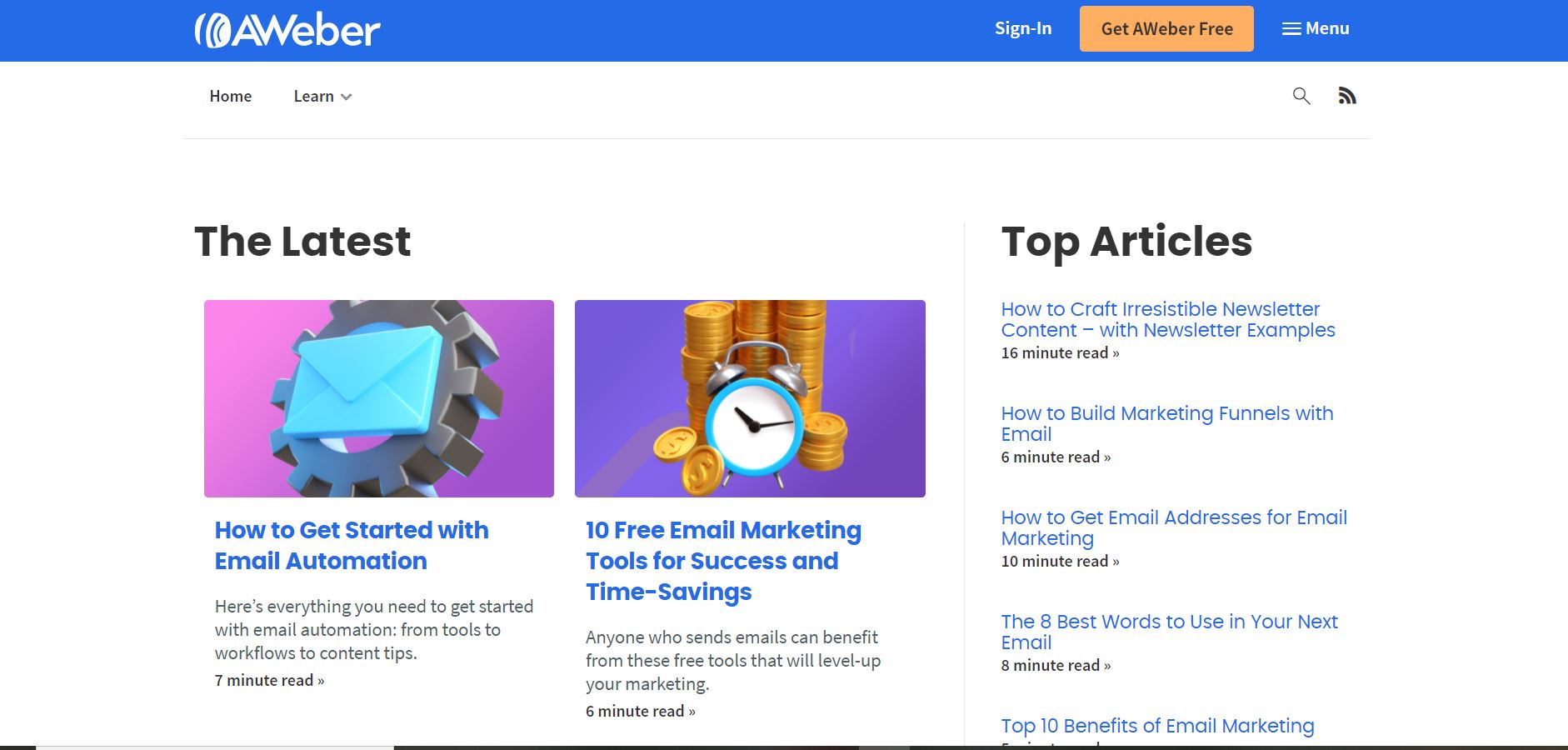 This should be your go-to for email marketing tips and best practices, including email design, email automation, new platform features, and a feature known as "ask me about email marketing."
Besides producing informative podcasts, the CoSchedule blog provides insights on content marketing, social media, email, project management, workflow, and analytics.
This platform publishes posts on social media management, social media marketing, social media for agencies, tips on marketing with Instagram and Facebook.
The platform focuses on offering insights on social media, including consumer experience, marketing, advertising, social data, customer care, and marketing thought leadership.
27. Wistia Learning Center
This blog contains practical advice on boosting sales, video marketing, production, video hosting, and analytics.
28. Oracle Marketing Cloud Blog
If you want to be well-versed with marketing strategy, technology, and innovation, this is where you'll find everything. Some topics include customer experience, email marketing, marketing automation, and cross-channel marketing.
The topics on this blog are quite straightforward, i.e., marketing, news, and trends, with each going deep with a variety of formats.
Find a vast array of blogs on email design and marketing tips and resources. You'll also find observations, inspiration, and podcasts.
Need insights on social media analytics? The Sysomos blog has advice for you on social media technology, trends, social networks, and best practices.
This mobile marketing platform blog digs in to mobile engagement strategies, UX analyses, customer stories, and a peek into other insightful content.
If you're looking for data-driven marketing insights, the prolific Buzzsumo blog has all your answers. It features posts on content planning and marketing, blogging, and social networks, including marketing on Facebook.
No matter what questions you have on video marketing or sales, the Vidyard blog probably has a post on it already.
When you land on this blog, you'll find countless SEO-related topics, including link building and keyword research, and also search marketing industry news.
The blog is aimed to enable digital marketers to optimize their search marketing campaigns and social, mobile, and display initiatives. You'll find posts on local marketing, tips for agencies, community content, and updates on the platform.
Presenting a mix of website marketing tools, this platform is focused on growth marketing with topics ranging from email, social media, and content marketing.
This Interactive Content Marketing Platform blog goes beyond blog posts to include recorded webinars covering all aspects of creating interactive content for demand and lead generation.
This platform promises to address every influencer marketing question you've ever needed an answer for how-to guides, success stories, and what's trending.
This blog is all about SEO which keyword research, on-page SEO, technical SEO, mobile SEO, local SEO, link analysis, international SEO.
Beyond blog posts about ABM, marketing attribution, lead generation, online advertising, and industry news, this blog also publishes a magazine called Fast CMO, which covers what's happening in B2B marketing.
If you need assistance on content planning, marketing,  and workflows, then browse through this blog. Topics cover content strategy to analytics, tips to step-by-step guides with product features, and company news from time to time.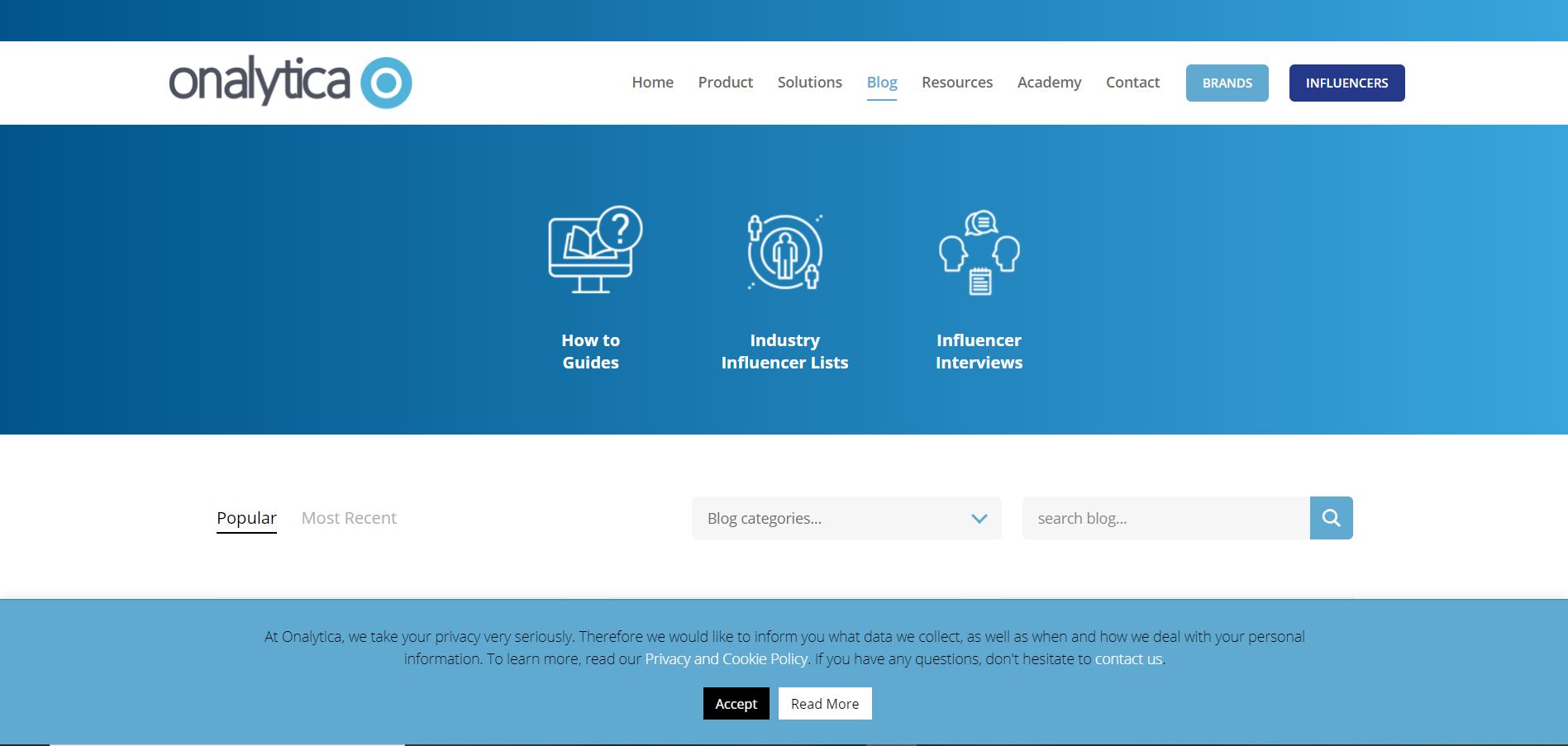 The blog has three sections. Information on influencer marketing and employee advocacy, lists of influencers that cover a multitude of top influencers in various industries, and interviews with the prominent names influencer marketing world.
This one is a reservoir of resources for internet marketers. It presents reliable details that professional marketers require to optimize their social media campaigns.
Receive crucial advice on conversion rate optimization from the experts at Crazy Egg. Browse through the blog to see what's trending in online marketing and to know what your website visitors are doing with tools like heatmaps, recordings, A/B testing & more.
The daily updates on digital marketing consist of the most important developments that are vital to marketers and business owners.
This Instagram scheduling tool comes with an extensive blog that shares strategy, tips, and guides on Instagram marketing, Instagram Stories, and ecommerce.
Whether you're looking for industry trends, topical overviews, or professional development, this is a blog suitable for marketers of any level.
It consists of blogs on topics like brand marketing, commerce, creativity, media, performance marketing, and social marketing. It's one of the leading sources of news for marketing and advertising professionals.
50. VerticalResponse Blog 
Everything you'd want to know about email marketing is available on this platform. It also consists of tips on list building, email subject lines, design, newsletters, and social media.
Microsoft's Bing Ads blog aims to guide you on how to optimize your paid search advertising campaigns with interesting tips.
This is one of the most renowned marketing blogs that exist. It provides every resource and guidance a marketer may need. You just have to search for keywords that interest you, and you'll receive your topic right away.
Unbounce comes with services for landing pages, but you can also find social media insights too. There are infographics, guides, podcasts, editorials, and much more to explore.
Browse our Internet Marketing blog posts to learn more about our approach and techniques for improving a company's approach to digital marketing.
This can be your go-to source for tricks and best practices in all aspects associated with digital marketing. Some sub-topics may include content marketing, marketing automation, email marketing, and lead generation
Endnote,
Hopefully, this list will impart some valuable marketing wisdom on various top marketing technology and practices.