For many businesses, their office space is one of their largest outgoings each month. Having an office comes with so many benefits, yet if you feel you are spending too much there are a few things you can do to reduce the office cost with appropriate office facilities management. Don't settle in an overly expensive space as there are plenty of options out there!
1. Have A Strict Budget In Place
Before you begin looking for an office space, it is important that you have a strict budget in place. Sit down and look at exactly what you are spending each month and come up with a ceiling figure for your office including utility bills, of course taking into account slower months money wise. 
Then, when you are arranging viewings, you can easily cut out spaces that you know will be too expensive. When you begin to view the spaces, make sure to ask the average cost of bills so you can go away and calculate whether the property is within your budget. No matter what, don't go above that ceiling figure and you will stop yourself from getting carried away. 
2. Look For An Eco-Friendly Building
A great way to cut down your office monthly spending is to look for an eco-friendly building. Offices that are well insulated and have energy efficient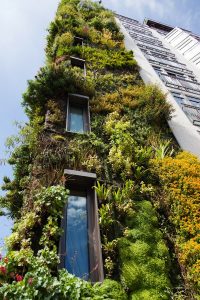 implementations in place will use less energy, meaning your monthly business running cost will be lower. This will also help to reduce your company's carbon footprint which is important in today's culture of green living. 
Additionally, looking for an office with great transport links will mean your employees' travel expenses are less and they are also less likely to drive in, again making your company more eco-friendly. 
3. Speak To The Landlord About Incentives To Stay
If you are good tenants, then your landlord will want you to stay in the office. It will save them plenty of money and time, as well as peace of mind knowing that they will continue to receive a monthly yield from their property. 
So, when your commercial lease renewal approaches, speak to your landlord and be honest about the fact that you might have found cheaper properties in the area that are currently vacant. The landlord may offer you incentives to stay, such as reduced rent, a free month of rent if you sign another long lease or upgraded facilities. It is always worth asking before moving as you could end up getting much more for your money. 
4. Offer Flexible Working To Employees
One of the easiest ways to get a good deal on your office is to have less people in it! Flexible working has become increasingly popular thanks to the benefits in relation to mental health and a work-life balance. Speak with your employees about the opportunity to work flexibly or partly remotely from their home office and see what they say. 
Some people may want to work a few days from home and a few days in the office, some fully remotely and others fully office based. Once you have a list of everyone's preferences, you can sit down and try to figure out how much space you will need. If quite a few people would like to do a split, you could have one team working from home Monday and Tuesday, and the other team working from home Thursday and Friday. Then, those people would work the other three days in the office, with an overlap on the Wednesday for any large team meetings. This offers your staff the balance they want and it could also save you money. Prepare your company for the digital change. 
5. Consider Flexible Work Spaces
Another option if you don't want to commit to a long lease would be to look at flexible work spaces. They usually offer monthly rolling contracts so there is little to no commitment necessary. Flexible office spaces involve hiring an office space for a particular amount of time, whether that be a few days a week or for a few months. 
You have access to different creative options from hot-desking, shared office spaces, private offices or co-working spaces. Your options are endless and you can speak to providers about what is right for your business. If you are struggling to find a way to make flexible working fit into a traditional office space, a change to flexible spaces might be just what the company needs and you can do some research via FreeOfficeFinder.com, the first interactive pricing tool for private and coworking serviced offices in London and the UK to compare the average desk price for serviced offices in the most popular London and UK areas.
Author Bio
Daisy Moss is a freelance writer specialising in business, real estate and commercial lease renewals. When she isn't writing or looking for her next investment, you'll probably find her trying to bake, and failing!