If you have ever dealt with digital marketing, you're probably familiar with the phrase "content is king".
This phrase is frequently used to succinctly convey the importance of content marketing in the online world. But the idea of content as the driving force behind online marketing and search engine optimization is now more than two decades old.
So, is this still valid, or is it just something we say out of habit? In this article, we explore the main reasons why content is still king even in 2021.
What does "Content is still King" mean?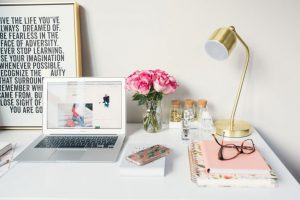 The phrase "content is king" is usually used to talk about content marketing, copywriting, and SEO. It conveys the idea that engaging, relevant, high-quality content optimized for search engines is the key to a website's success. Here, content refers to landing pages, blog posts, images, videos, infographics, PDF guides, and other content formats you create and publish to provide your users with helpful information that'll attract them to your website.
When optimized well, content can improve your rankings, drive traffic, and even increase conversions. These benefits are why we say that content is king.
Why Content is still King in 2021
Marketing is a very dynamic field, especially in the modern era of mass media and the Internet. Things change all the time – what was a good strategy last year might be a disaster this year. Given that "content is king" has been a buzzword for a long time, can we still believe it to be true today? The answer is yes and here is why:
1. It lets you create the most representative Image of Yourself
When you are up against the stiff competition, it's essential to stand out from the crowd somehow. The best way to do this is by building a brand. A brand is supposed to make you unique and memorable. But building and boosting a brand requires work – you need to influence your audience's perception of your business. Creating quality content gives you the perfect opportunity for this. The type of content you create, your unique style, and the way you market it will establish a specific image of your business in consumers' minds.
2. It improves Brand Recognition
If you can constantly and consistently create quality content in your niche, you'll establish yourself as an authority. Your users will trust you and turn to you when they need information about your area of expertise. And, perhaps most importantly, they will spread the word about you by recommending your website to their friends and sharing your advice. This is how you become one of those websites that are simply synonymous with a particular niche.
3. It is highly customizable and takes many forms
Content comes in an almost endless variety of forms – the only limit is your imagination. As long as you know how to perform on-page SEO and market yourself, you can create pretty much any type of content and still be successful. This allows you to play to your strengths – if you are a writer, your content can be in the form of blog posts; if you're a videographer, it be videos. But it also allows you to experiment – you can mix things up to find what works best for you.
4. It opens up endless Possibilities for Collaboration
There are many ways to collaborate with businesses, media, influencers, etc., through content. One of the most popular ways is backlinking. By creating high-quality, data-driven content, others will undoubtedly want to link to your website. You can even partner up with top influencers and have them create content that promotes your brand. The possibilities are endless and you can also find top directories to be listed on and great niche blogs to guest post on if you do a bit of research.
5. It promotes building Relationships with Customers
If your users like your content and find it trustworthy, they will keep coming back. This increases retention rates and inspires loyalty to your brand. All you need to do is consistently provide the kind of content your users enjoy. Make sure to track your successes and regularly do market research – this will help you find the perfect formula for content creation.
6. It adds Value to your Products and Services
Simply providing a product or service is no longer enough – there are hundreds if not thousands of other businesses in your niche doing the same thing. Therefore, you need to offer something extra. That is where content comes in. Tell your users more about your products or services, show them the behind-the-scenes workings of your operation, teach them more about your niche – having quality content can distinguish you from your competition.
7. It is a cost-effective Way to generate Leads and Sales
Compared to many other marketing forms, content marketing is quite an affordable way to market your business. Yet, it is highly effective when it comes to generating leads and sales. Not only does it increase brand awareness, but it also attracts traffic to your website. Furthermore, it can be the social proof you need to convert users. We are all driven by reviews when shopping – if you can partner with an influencer who will create content about the quality of your goods and services, you will most certainly get more customers out of the collaboration.
Content is King only when you do it right
Not all content is equal – some practices in creating and publishing content will generate more success than others.
So, if you want the phrase "content is still king" to apply to your business, the content you create needs to be of high quality.
It must be relevant – something your users will find helpful. It must be error-free – blogs rife with typos and glitchy videos will not convert anyone.
Finally, it must be optimized for search engines – even the best content will get you nowhere if people cannot find it! Therefore, learn some SEO skills to make your content more SEO-friendly!
Meta description: You have likely heard it a hundred times – content is still king. But does that hold in 2021 and why? Find out here!
After graduating with a degree in communications and media studies from the University of Brighton, Emily Monroe wanted to put her knowledge to good use in a practical way. This led her to join the team of experts at linkdepartment.com as a brand specialist. Today, she focuses on brand building online, in particular for small and new businesses.