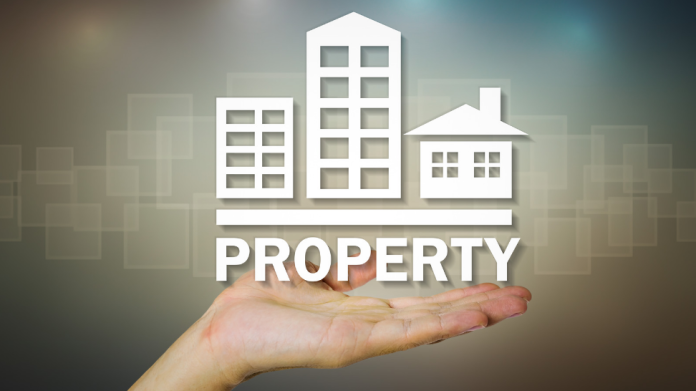 While moving houses is a challenging task and brings about its costs, having a property solicitor by your side can give you a bargain of a lifetime.
Why do you need a Property Solicitor?
As much as we would love to sort out the legal jargon by ourselves, it's sad to accept that we cannot. And oftentimes, going ahead alone gives us much more trouble than what we can take. Having a solicitor can amazingly help out your situation. By carefully overseeing the situation, they can guarantee that your property safely lands in your hands and no one else's.
While you don't need to have a solicitor by your side, it's almost an impossible feat to achieve. With numerous fraud cases and dangerous issues rampant nowadays, having a solicitor grants you good security.
How to Find a Good Solicitor?
Using an internet service, such as The Law Society's official database, to find a solicitor may be the quickest option. This can assist you in locating the nearest solicitors in your region as well as information about their qualifications. A solicitor or conveyancer may be recommended by your estate agent. One school of thought advises against it since the estate agent is frequently compensated for the reference.
Good estate agents, on the other hand, are concerned about their reputation, and you'll save time by not having to spend additional hours researching them because they've already been vetted and service standards agreed upon before your estate agent makes any referrals to you.
Even so, it's a good idea to acquire a few quotations to make sure you're not overpaying. It's better to be safe than sorry when it comes to some things in life. Buying and selling a remake encourages prioritizing truth. With that in mind, let's discuss the top ten property solicitors in London, so you can discover who is best for you.
Property Lawyers London – Top 10 in the City
1. muve
They retroactively work to make moving to your new home less stressful with minimum paperwork and legal jargon, while at the same time offering innovative solutions to help create a service that exceeds your expectations.
Within 6 years of its establishment, MUVE has been able to make a name for itself in the property management industry.
With more than 150 solicitors, Ackroyd has opened up itself to a wide range of lawyers spread across the UK and even extending to other parts of the world. With up to 300 and more total experience years combined.
Ackroyd is willing to go above and beyond to ensure the best outcomes for each of its clients.
3. Austen Jones Solicitors
Whether you're a first-time flat buyer or a commercial building or property owner with a growing portfolio, they follow one goal; which is to keep you fully informed throughout the complexity of the transaction process.
Austenjones are professional solicitors who handle all aspects of purchasing, selling, and leasing property while making sure to have quick response times, and cost-effective pricing, minimize any delays and keep things moving toward a smooth conclusion.
PCM Solicitors LLP is a private client practise that focuses on real estate and family law. Their staff is kind, personable, and down-to-earth, and they treat their clients with the highest care and attention.
PCM Solicitors LLP's experts take great care to provide you with high-quality legal advice on your property concern while simplifying the procedures and reducing the stress that comes with purchasing, selling, or remortgaging your house.
Ola Leslie Solicitors is a premier residential and commercial real estate legal business in London. The business has a strong reputation for offering exceptional customer service and effective commercial advice.
Ola Leslie Solicitors is a pleasant, approachable legal office with expertise working with huge organizations in the city and assisting people with small business and personal affairs such as employment law, immigration, wills and probate, and home conveyancing.
Legend Solicitors is one of East London's most experienced conveyancing businesses. They have completed several successful property transactions on behalf of their customers and take pleasure in their accomplishments.
With its most reasonable conveyancing prices, their swift and practical approach to the legal procedure of relocating to a new residence can not only save you time but also money.
They are frequently referred to clients by other experts who value our direct approach and our ability to respond swiftly and effectively handle transactions – all while maintaining a nice, approachable demeanour.
Lewis Nedas provides a first-rate, tailored, highly personalized service from properly certified, mature property law professionals. They take pride in our excellent levels of customer service, timeliness, and accessibility, all while maintaining REASONABLE, REALISTIC pricing with long-term repeat clientele in both industries.
These property professionals have the know-how to provide what you need, whether you are a major institution seeking guidance on a complicated building project or investment, a developer negotiating tough environmental challenges.
A family under time constraints to finalize a home sale or purchase. With hard work, they do their best to understand clients' legal requirements and their business aims, which ensures their advice is commercial and pragmatic.
With devoted specialists at the forefront of their respective fields of law, Herrington Carmichael is proud of their practical, thorough expertise, and professional teams in each of the legal disciplines while they deal with businesses.
We have relocated to Watchmoor Park in Camberley, where we are happy to be the largest legal office in Camberley and, as a result, Surrey Heath.
To prioritize excellence and encourage strong professional principles as part of their service and client care foundations, What sets them apart from other law firms is their expertise in achieving the seemingly impossible.
Adam Bernard is a name that has reached the pinnacle of success after over a decade of hard work and persistence. Having a diverse client base with hundreds of success stories both worldwide and in the United Kingdom, they show off their ability to deliver on promises.
With a huge list available to you with tonnes of options to choose from, each having its uniqueness, you can be assured to find a solicitor that suits your needs perfectly to help make that big step in your life a smooth experience.