A VPN is a Virtual Private Network that helps with creating a secure connection to other networks all over the world. In the digital world, there are a large number of business organizations using VPNs to secure their browsing operation from peepers who are available on public and other WiFi networks.
Fundamentally, the virtual private network was created for network security purposes to protect different business networks. Although, in recent days, VPNs are used for other activities. A VPN is one of the important tools for online marketers that are used for different activities. In this article, we describe 8 benefits of VPN for Digital Marketing Success.
How Does VPN Work?
If you connect your PC, mobile, or tablet to the VPN network, then your device starts acting as a VPN on the local network. If we use a VPN private server instead of the internet service provider, then the VPN can act as a different IP on the same network. So, it provides a secure connection for your website traffic. VPN encrypts all your synchronizing data quickly, so your ISP does not detect it. All your encrypting files are moved to a VPN server.
Benefits of VPNs for Different Digital Marketing Purposes
Improve Social Media Marketing
Boost Your Local SEO
Make Your Remote Capabilities better
Monitor's your Competitor's Activity
Anonymous Downloading
Access Geo-Restriction Services and Avoid Censorship
Keep Your Private Information Protected
Avoid bandwidth and Data Throttling
1. Improve Social Media Marketing
In the world, 4.48 billion people use social media platforms like Facebook, Instagram, YouTube, and so on. Hence, no one can know who is doing what. On other hand, many business industries have started investing in social media marketing.
Many social media users don't realize that VPN helps with social media marketing. Every social media platform collects a bunch of information from the users. So, VPN protects your data from hackers. If you target other countries, then you can change your server in a VPN and communicate with your target audience.
2. Boost Your Local SEO
This process is similar to social media marketing, VPNs help with your SEO activities. For example, your business client is in the UK, but they target their audience in India. How is it possible? Because they use VPNs and change their region to target the Indian market. So VPN plays a significant role in Search engine optimization (SEO).
3. Make Your Remote Capabilities Better
Now, the remote working culture is rapidly increasing due to COVID-19. Because many business employees do their work remotely. Sometimes they use unsecured public WIFI from transport, home, café, libraries and so on. Unsecured wifi is the culprit for cybersecurity problems. So, you can invest in a quality VPN service and then do your process without any risk and fear.
4. Monitor's Your Competitor Activity
If you are an online marketer, VPN technologies help you to monitor your competitor's website. They don't know you are watching their website with a VPN. Because you can connect with other countries' internet protocols.
5. Anonymous Downloading
Torrents apps are popular nowadays, marketers use torrents for downloading illegal apps and files from the internet for business purposes. Torrent activities are monitored by third parties. So, they collect your data and personal histories from your server. So, you can use a secure VPN and protect your files.
6. Access Geo-Restriction Services and Avoid Censorship
Over the past decades, internet censorship has grown more rigorous in particular countries. Some VPN technologies hit Netflix and help users to access their restricted content. So, VPN provides significant features to online marketers.
7. Keep Your Private Information Protected
Across the world, cyber attackers can easily access your data from your home WiFi and public internet connections. A VPN is the best way to prevent your personal information from cybercriminals.
8. Avoid Bandwidth and Data Throttling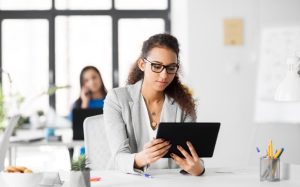 Sometimes, your internet service providers slow down your bandwidth. So, you cannot do any online activities quickly. In some cases, data throttling can be raised if you change your network provider. According to, a VPN helps you to solve and come out of bandwidth data throttling.
Conclusion
This article describes how VPN technologies provide secure connections for public and home networks all over the countries. If you are a digital marketer, VPN is necessary for your digital marketing activities.