A data input gadget that reads data from a card-shaped memory device is known as a card reader. The first one was punched card readers, which read the paper or punched cards that were used to store data and programs for computer networks throughout the first three decades of the software industry. Today's card readers are electronic gadgets that can scan plastic cards that have a barcode, magnetic stripe, computer chip, or another type of storage medium implanted in them. In this blog, you can explore the list of best card reader for small business uk.
A memory card reader is a machine that allows a smart card or memory card to communicate with each other. A magnetic card reader that scans cards with magnetic stripes, like credit cards.
A commercial card reader is a device that scans and saves printed business cards electronically.
All businesses that need to accept payments from their consumers need to have a card machine. That's because, more than ever before, people are opting for a card or smart payments. We're moving closer to becoming a digital society. The increased use of cards, particularly for contactless transactions has resulted in a wider range of card machines. Businesses formerly had to rely on huge chip and PIN machines. While there are a variety of app-based card readers available. For so many small firms, this is a more cost-effective and flexible alternative. The customer just taps their card or uses a chip and PIN in the same way that standard card readers do.
The customer just taps their card or uses a chip and PIN in the same way that standard card readers do.
If you own a small business and want to accept credit cards, you've probably heard of the plethora of card readers in the industry. Several card readers on the market would do the job for you.
We can assist you by demonstrating the ten finest card machines for small businesses.
1. iZettle Reader
The iZettle card reader is ranked first on the list of 10 Best Card Readers for Small Businesses. In the United Kingdom, it is also the leading company. The iZettle card reader is created to be adaptable, and it accepts most types of card payments of any card reader. The machine itself is elegant, with clients having the choice of choosing between white and black for the color. The transactions are paid through the iZettle app, which is incredibly user-friendly. This program has several unique features, including the option to connect to an eCommerce website. Payment processing is charged at a set fee of 1.75 percent. Whether clients pay by chip cards or cashless method. It connects to the app, like many of these card readers by connecting over Bluetooth to your mobile. Credit and debit cards will be accepted as payment methods by your consumers.
2. Square
Square is ranked No. 2 on our list of the 10 Best Card Readers for Small Businesses. Square bills itself as a digital payment processor company that caters to businesses of all sizes. The Square card reader is pocket-sized. Contactless, chip and PIN, Apple Pay, Samsung Pay, and Android Pay will all be accepted. The Square app, which is accessible for Android and iOS devices, is used to make payments with the machine. The app generates extensive sales reports based on actual sales data. Transaction costs run from 1.75 to 2.5 percent, with cash arriving in your bank account in 3 to 5 days. A Square reader is an excellent choice for accepting debit and credit payments.
3. Sum up Air
 Sum up Air is ranked third on the list of 10 Best Card Machines for Small Businesses. The SumUp Air is an excellent alternative if you're looking for a low-cost card machine. There are no setup or delivery costs; simply buy the machine and at a fixed price of 1.69 per cent per payment will be paid. SumUp's pay-as-you-go model ensures you won't have to pay anything if you don't make any payments. The machine has all of the necessary functions to accept card payments using the freeware SumUp app. The machine is basic and modern, with a customer-friendly design that accepts both PIN and smart card payments.
4. PayPal Here
The PayPal Here card reader could be the ideal solution for allowing your business to take card payments if you like to employ the services of a well-known brand. PayPal is well known for its digital payment services, and when it comes to digital card payment options, it also made significant developments. All major credit cards, as well as Android Pay and Apple Pay, will be accepted at There is no long-term obligation, and payments are handled virtually instantly to your PayPal wallet However, transferring payments directly to your bank account may take 3-5 working days.
5. Worldpay
The Worldpay reader is the company's first venture into the mobile payment sector. One of the most expensive devices to purchase, but there is an 18-month renting option available. It is one of the finest card machines if you want to save money on transaction fees. The actual fee you would be paying will be determined by factors such as your monthly sales volume, so if you have a tiny business, this card reader may be appropriate. This machine accepts Visa, Maestro, Mastercard, Google Pay, Apple Pay, and Samsung Pay, as well as cash deposits that can take up to three days. The card reader is simple in design, and it is similar to the PayPal card reader.
6. Shopify POS
If your company uses Shopify to host its site, you can take advantage of a 1.7 percent transaction charge. As a result, this mobile card scanner is one of the most affordable options. Although there is a quarterly fee of £7, the multitude of capabilities that can be incorporated into your online Shopify store make this excellent equipment for small enterprises.
7. Barclay Card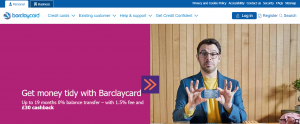 This Barclay's mobile card reader is the identical one that Worldpay and PayPal use. Because of the low price for card transactions, which is set at 1.6 percent, it is one of the best devices available. the app, on the other hand, is rather simple and lacks many of the essential reporting capabilities seen in other providers.
8. SmartTrade
Even though this isn't a physical card reader, it deserves to be included in the list of top card payment solutions for small businesses. The SmartTrade software isn't dependent on a real card reader. Instead, a phone app will transform your mobile device into a payment-accepting machine. As a result, it is one of the most cost-effective card options for small enterprises. Secure payments can be accepted over the phone, through email links, and even in person.
9. iWL251 Ingenico
Even though these are classic tabletop card PDQs, they are completely mobile devices that may be suitable for many small enterprises. The PDQ is compact enough to carry in a pocket and accepts PIN and contactless transactions from all key credit and debit cards. It was one of the finest card machines for smaller firms who need to accept payments swiftly and save time.
10. MyPOS
It is one of the latest card readers in the market in the UK, and it comes with several beneficial advantages for small company owners. There are several MyPOS devices to select from, with the MyPOS Go being the most basic and the MyPOS N5 being the most pricey. Card payments are charged at a fixed amount of 1.75 percent for every transaction, similar to other small business machines. Multi-currency compatibility, immediate exposure to card payments, gift cards, and the possibility to make a profit by recharging phones via the device are just a few of the extra features that indicate this might quickly be one of the best card readers available.
The rising availability of card readers has aided many small companies in adapting to their consumers' ever-changing demands. We hope that this list of the Best Card Readers for Small Businesses has aided you in evaluating your alternatives. We recognize the value of being able to estimate deals, products, and ideas, and we strive to assist businesses in finding the best alternative.