Pubs, bars, restaurants, and other hospitality businesses are back open for business after a tumultuous period of uncertainty. However, for many, the storm isn't over yet. The hospitality sector is facing a new crisis, as a shortage of staff is making the recruitment process harder for employers to navigate successfully.
The BBC has reported that industry bodies are saying one in five workers left the sector during pandemic and job vacancies in hospitality have reached their highest recorded level. It appears many people are put off working in pubs, bars, and restaurants because of the lack of certainty and instability caused by the pandemic.
There are a number of things which can make the employee recruitment process for pub staff more successful. Here, we outline some points to consider.
How to Recruit
The first step when beginning the recruitment process is to determine how many people you need to employ and the specific skills they will need to have to be successful in the role. Focus first on employees who will need prior experience, such as a bar manager.
Once you've decided how many staff members need to already be qualified or trained, you can assess whether you have the time, money, and resources to take on an apprentice or unqualified employee who will be starting from scratch.
Where to Advertise Your Vacancies 
While social media isn't recommended as a platform for promoting corporate vacancies, it's becoming increasingly popular to advertise open positions on the social media accounts of pubs and restaurants. Platforms such as Facebook and Instagram are ideal for doing this, as they can easily be shared and the more engagement a post gets, the more likely it is to be seen by people who don't follow your brand.
Recruitment websites such as Indeed and Glassdoor are ideal places to advertise job vacancies, as they're dedicated recruitment sites. LinkedIn can also be a useful tool, particularly if you have a strong network of people on the platform who could share your post.
Build Staff Loyalty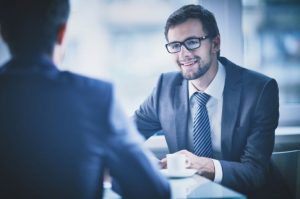 Creating a working environment that feels safe and supportive will make your business services more appealing to prospective employees, while also building loyalty with your current staff.
Maintaining strong risk management, health, and safety training, and having pub insurance that offers good coverage will give the impression that you care about your staff and customers and you are a responsible business owner.
As a result of looking after your current staff, you will maintain their loyalty towards you and your business, making them more likely to stay which will reduce staff turnover. There's also a higher chance happy employees will encourage friends and other people they know to work for you, making recruitment less difficult in the long term.