The popularity of card to card money transfer online has been growing. One important reason for this is convenience. You can do it in a few minutes and at a better rate than the bank. In addition, now you don't even have to get out of bed to send money. There are many different ways to do this. It is important to know whether online money transfer is suitable for you and how to avoid scammers.
Who is suitable for online money transfers?
Transfers from card to card online are designed for small amounts. It all depends on the limit of the service you use.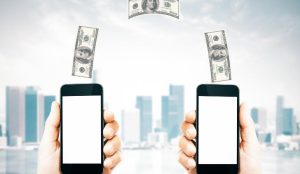 Here you can see those who and for what this opportunity will be useful:
Students do not always manage to earn money because they do not have the opportunity or time, because they study at the university. They often need the help of their family for a while to live a full-fledged life. Parents can send money to their children.
Helping loved ones. It is impossible to predict that someone will be in a difficult situation in the future. Through fast money transfers, you can help a loved one.
They often collect a variety of financial aid and donations using card-to-card transfers. Now it has become even easier to help others.
This is one another category of people who use this opportunity. In this way, they receive help from loved ones while in another country.
Transfer of part of the salary. Having gone to earn money abroad, you can send part of the salary to your family in your country.
Transfers from card to card are a great chance to save time and send money reliably.
What should you pay attention to when sending money online?
When sending money, make sure it is safe. To learn about the level of reliability of online service, you need to know about the experience of others. Find out what other people think.
It will be useful to know about the cases in which the service can return your money. For example, the details of the recipient's card are not entered correctly or other technical problems. You'll know that if there's a problem, you'll get your money back. If you have any questions, do not hesitate to contact the service. You will get answers through customer care service. To make sure that you are not working with scammers, find out if you are working with a licensed organization.
A common mistake that causes problems in the future is that people do not read the terms they are agreeing to. If you cannot find the documents on the service website, contact them and ask them to demonstrate them to you.
Conclusion
Card-to-card money transfers are best suited for small amounts. But even when sending not a lot of money, you should be sure that there are no hidden payments. Take full advantage of the opportunities provided by modern technologies. Thanks to them, you can now save time. You can take advantage of a favorable exchange rate and send more money at a lower price.