Are you looking for a plumbing company in the UK for your domestic or commercial needs? Then you can check out this blog where we have listed some of the top ten plumbing companies in UK which you can hire for rectifying your plumbing needs. The plumbing problems may rise in any situation especially in commercial buildings, hence regular maintenance works needs to be carried to ensure that everything is going fine in the building. Plumbing companies will take complete care of all your plumbing-related issues and will fix them in the most perfect way.
Top 10 Plumbing Companies in UK
Address: Pimlico House, 1 Sail Street, London, SE11 6NQ
Contact: 020 7928 8888
Email: [email protected]
Pimlico Plumbers was started in the year 1979 and this company is completing more than 1 lakh plus plumbing jobs per year in London and in all over UK. This is one of the largest individual maintenance and service companies in UK. The plumbers from Pimlico are available 24 days a week and all throughout the year. Hence if you are looking for emergency plumbers in London, then this company will be the best go-to place for you.
2. UK Plumbing Contractors
Address: UKPH Limited Poyle Road, Tongham, Farnham, Surrey, GU10 1DS
Contact: 01252 334494
Email: [email protected]
UK Plumbing Contractors in London offers plumbing services to locations that are in around a 30-mile radius of Farnham. This company offers all kinds of services like installation and maintenance work for all kinds of domestic and commercial projects in Farnham, Aldershot, Guildford, and in Haslemere as well. They guarantee the quality in work which they do and hence you can expect complete perfection.
Address: 6-8 Peterborugh Mews, Parsons Garden, Fulham London SW6 3BL
Contact: 020 7763 0303
Email: [email protected]
Atlantic Plumbing is one of the plumbing and heating companies in London. This company was started in the year 1999. This company is offering many services all throughout South West London. This company has earned a positive reputation from their customer as they complete the job to its perfection. This company gives more importance to the traditional values and completes the work accordingly. This company is offering the best services for more than 20 years in the UK.
Address: 200 Power Road, London, W4 5PY United Kingdom
Contact: 020 7060 4770
Email: Through the contact form
FD Plumbing is the expert professionals in doing all kinds of plumbing repairs and heating-related installations in the buildings. This is a plumbing and heating company in London. They deliver top-notch solutions at the best competitive rates in London. This company can fix all kinds of issues with the boiler, water heater, gas appliance, etc. This company has good client reputation among the customers of London.
Address: Tooley Street, London SE1 2TH
Contact: 020 3078 5920
Email: Via Contact Form
My Plumber was started a decade ago and it's offering the best services with its plumbers travelling all over the places via motorbikes. Even these days, the plumbers of this company are traveling through motorbikes to offer the service. In the year 2006, this company was merged with Glasson Plumbing and Heating company. Glasson plumbing was specialized in heating installations and bathroom-related works.
Address: 103 Ribblesdale Ave, London N11 3AW, United Kingdom
Contact: 020 835 50840
Email: [email protected]
MML Plumbing offers all kinds of plumbing and gas services in London. This company works closely with all sector businesses like small domestic customers and the large commercial clients and business owners in London. This company mainly provides the services in North London, but not only they are limited to North London, but also to other places all over London. This company provides high-quality plumbing services at the most affordable rates in London.
7. Greenwich Plumbing Company
Greenwich Plumbing Company is one of my best friends and a professional plumbing company with more than 20 years of experience in the plumbing field. This company is gas-safe registered and also fully insured. This company is based in Greenwich and offers the best quality and friendly services to customers all over the city. The services include boiler installation, bathroom installation, plumbing, etc.
8. Putney Plumbing Company
Putney Plumbing Company normally covers all the postcodes in London and doesn't limit to any particular locations in London. This company offers services for all kinds of domestic and commercial buildings. This is not known only for plumbing, but also offers drainage services in London as well.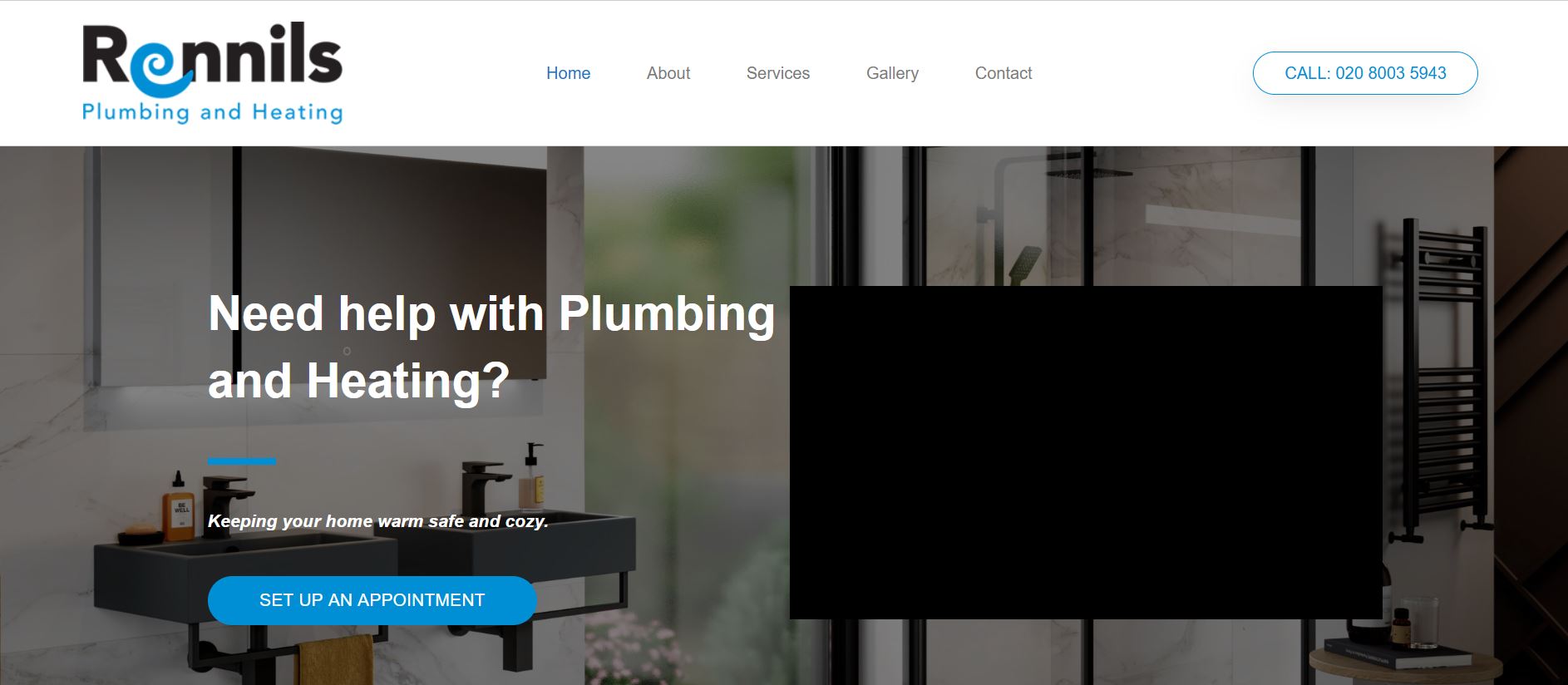 Address: 20 Diamond St, London NW10 8RH
Contact: 020 8003 5943
Email: Via Contact Form
Rennels Plumbing Services was started in the year 2010 which aims to deliver the best services for the property owners and the other commercial business owners in London. They have the most skilled and experienced plumbers who can easily complete any kind of job more easily. This company offers the most budget-friendly and affordable services for all-scale clients. They offer both the plumbing and the electrician services as well.
Address: Leigh Road, Haine Business Park, Ramsgate, Kent CT12 5EU
Contact: 01843 852277
Email: [email protected]
Watkins in London offers all kinds of services like mechanical, electrical, plumbing, maintenance, commercial and domestic servicing, design, and housing services. Watkins was started way back in the year 1962. If you are looking for a professional and expert plumber in London or in the Kent area, then Watkins will be one of the best choices for you to get the job done in a more easy and effective way.
If you are looking for plumbing companies in UK, then you can review the above listed some of the best companies and choose the best for your need by comparing the cost and several other factors.