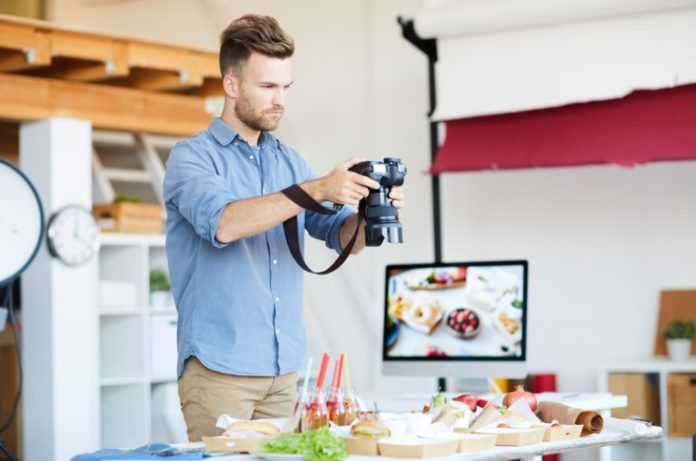 How do you make a website if you are a photographer? WordPress provides marveling plugins for photographers. Generally, WordPress plugins are used for improving the website workflow and optimizing the website for search engine ranking. In this blog, we provide the best WordPress plugins for photographers.
Why Use a WordPress Photography Plugin?
In the business world, thousands of photographers use WordPress to deliver their photo work on the website. Due to that, WordPress is the best CMS for building a beautiful photography website. If you choose the right photography theme in WordPress, then you can create a unique photography portfolio website. It impresses online visitors. Besides that, WordPress comes with powerful plugins to allow you to create multiple tasks.
These are the best WordPress plugins for a photography business.
Top 7 Best WordPress Plugins for Photographers
1. Photography Management
The photography management plugin is the best add-on for protecting your image. It plays a major role in protecting your work. And other people don't steal your photos. So, it is a safe place to display your photos to the customers. Other unauthorized people do not upload any images on your website. The free version has limited features only, if you buy a premium, then you get an unlimited gallery, image comments, and watermarking.
2. Photo Gallery by 10Web
This is a rich plugin that helps photographers to create responsive gallery albums on the website. The 10Web includes amazing layout options such as a slideshow, Thumbnails, image browser, and Compact album. And you can add many image widgets to your photos. The premium version offers social sharing buttons and captcha protection.
3. Photo Engine
The Photo Engine is one of the single-purpose tools to organize your photos and folder collections. You can set the link for particular photos and folders for sharing. And you can synchronize your Adobe Lightroom cloud photos in the Photo Engine. It provides multiple themes and post-type extensions.
4. Smush
Smush is a new venture for professional photographers. You can simply install and make your galleries and image watermarking. It provides image optimization features to compress your beautiful photos without affecting image quality. One of the main features is you can compress up to 50 photos with a single click and convert it to other formats.
5. Kali Forms
Kali-forms help photographers create custom forms on the website. It comes with inbuilt templates and user-friendly forms. So you can easily make contact, feedback, and payment forms without experience in any coding language. And inbuilt reCAPTCHA protects your
6. WPVR
WPVR is the main place to create a 360-degree design tour. Every photographer can make a stunning layout with the WPVR plugin. You can easily highlight the photos and share that with a client. You can buy the pro version; you receive unlimited special effects and animations for your website gallery.
7. Easy Digital Downloads
Anyone can sell their photos online; this plugin is the prime priority for your online business. This plugin allows you to sell your digital photos with WordPress. It is different from other plugins. You can manage the payment with Credit Cards, Google Pay, and PayPal in this plugin. And also, you can track the customer's download activities.
Conclusion
If you don't have a website for your photography business, try these plugins and make your beautiful online portfolio.
Disclaimer:  The screenshot images used in this blog post are picked from WordPress.org, they are not owned by I Do Business. We have attached the source link, and the copyrights go to the respective website owners.